Products
Exelerating creates information about the institutional market in The Netherlands and United Kingdom. The products of exelerating consists of different modules, each with a different purpose. The modules make it easy to search desired qualitative and quantitative information about Pension Funds, Insurance Companies, Fiduciary Managers and parties involved. In addition, it is possible to create your own analyses, queries and benchmarks.
---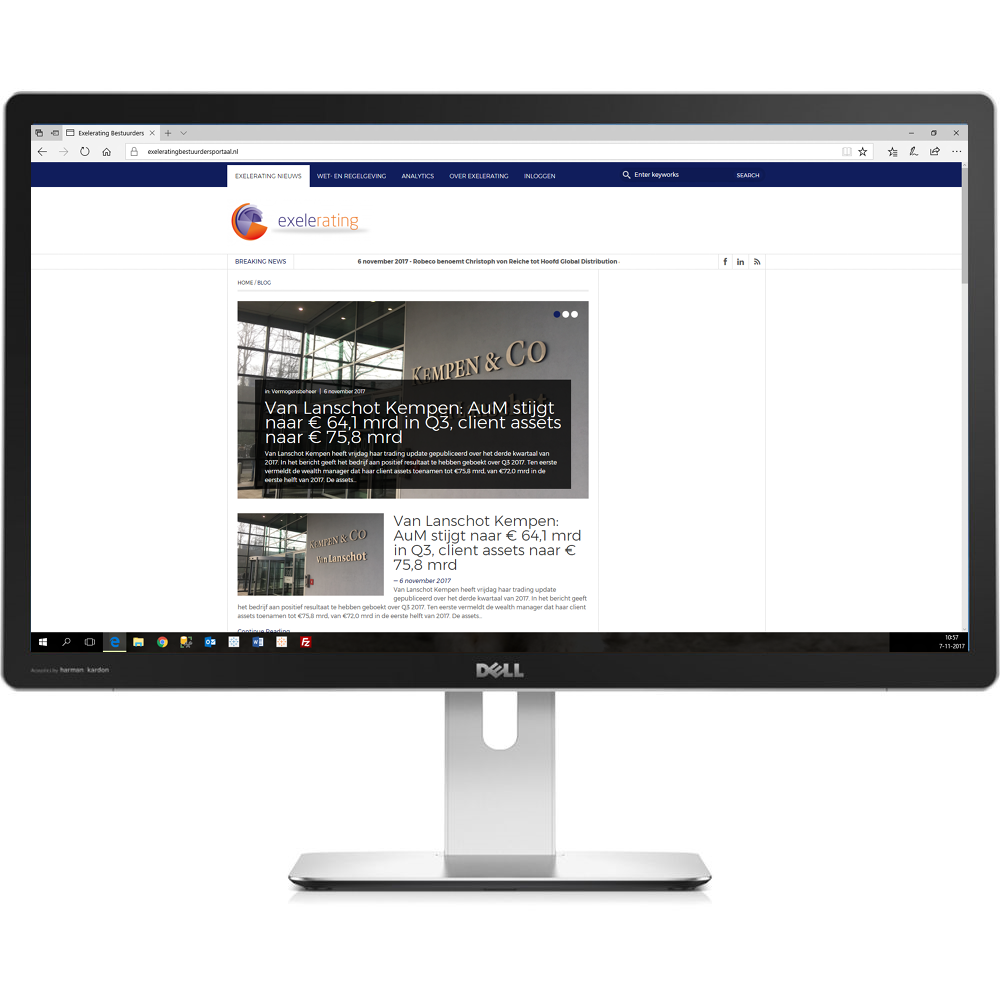 Exelerating News Service
The latest news about the institutional market.
Datadriven news service based on

>3000

different sources .
Connected with our other services, such as Profiles and Alerts.
Included with data insights: Custom-made analyses based on our data.
---
Profiles
Extensive profiles of institutions in the Netherlands and United Kingdom. The application keeps you up to date with the latest news about these institutions and parties involved. The module consists of:
Up-to-date factsheets concerning

Pension Funds

,

Insurance Companies

and

Fiduciary managers

.
Standardized analyses for a clear view per identity.

Organizational data

including: Directors, Committees, Investment Advisors, Investment Managers, Fiduciairy Managers, Penion Funds, Administrators, Consultants, Actuaries and Accountants.

Quantitative data

and benchmark information including: Asset development, coverage ratio, costs, type of investments, return on investments and more.
Demo – Profile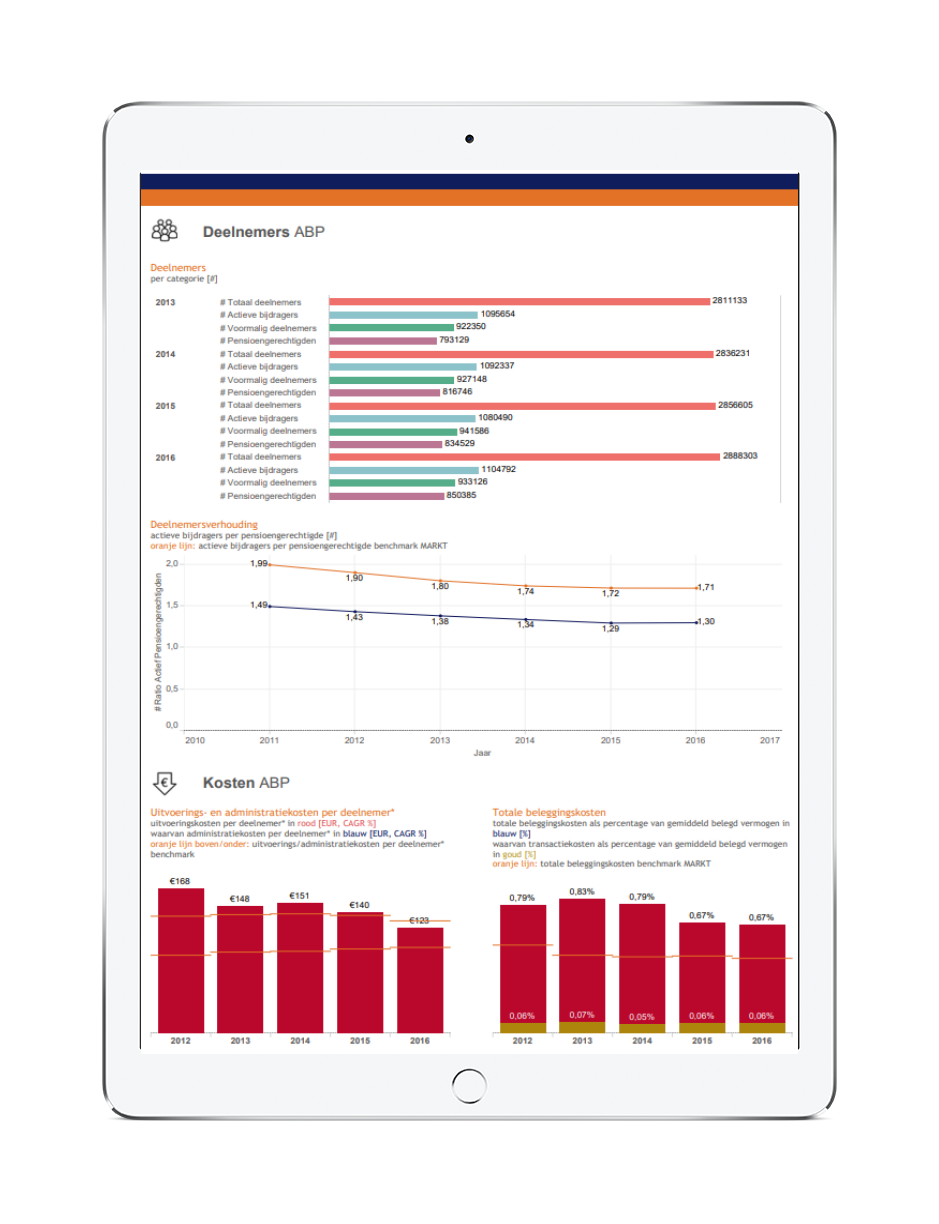 ---
Analytics - Calculation Module
Generate custom benchmark reports in a split of a second. The module makes it possible to compare individual Pension Funds, Insurance Companies or Fiduciary Managers.
Based on up-to-date and comparable data from public sources
Create your own

custom

peer group
Comparisons on qualitative level: how does the organization differ in terms of service providers?
Comparisons on a quantitative level, how do the key figures differ, such as policy funding, costs and performance?
Analytics - Network Graphs
Analyse the organizational structure of a Pension Fund / Insurance Company to vizualize connections between people in The Netherlands and United Kingdom.
Over

10.000 connections

between Pension Funds, Insurance Companies and people
Easy visualization of all connections within the institutional market
---
Analytics - Suggestion Machine
The Suggestion Machine makes it possible to search the complete textual database of Exelerating. This database consists of multiple different sources such as annual reports, ABTN's and complete websites.
Search

for investment products, sentiments, companies, persons or other terms.
Create a report that gives suggestions which pension funds have a relationship with the search term.
Discover in a split of a second what pensionfunds write about your search term.
---
Analytics - Search Database
---
Exe Personal
The Exe Personal module makes it possible to get detailed information that is relevant for you. You can follow the Pension Funds, Insurance Companies or Asset managers of your interests. The moment our scrapers see changes within these institutions you will immediately receive an Alert to keep you always up-to-date.
Follow

over 400 Pensionfunds, Insurance Companies and Asset Managers in the

Netherlands

and

UK

.
Receive

alerts

about composition changes of commissions, new available documents and Events.
Receive only alerts that are relevant for you.
---
Interested?
Do you want to know more about the possibilities of the Exelerating environment?Click on the button below to request a demo.
Request a Demo